Florence / Eastern Fremont County Colorado
Welcome to our new website. Here you will find updates on our Club activities, events, and fundraising efforts. 
Please support our community efforts by using the "Donate" button below with your tax deductible donation.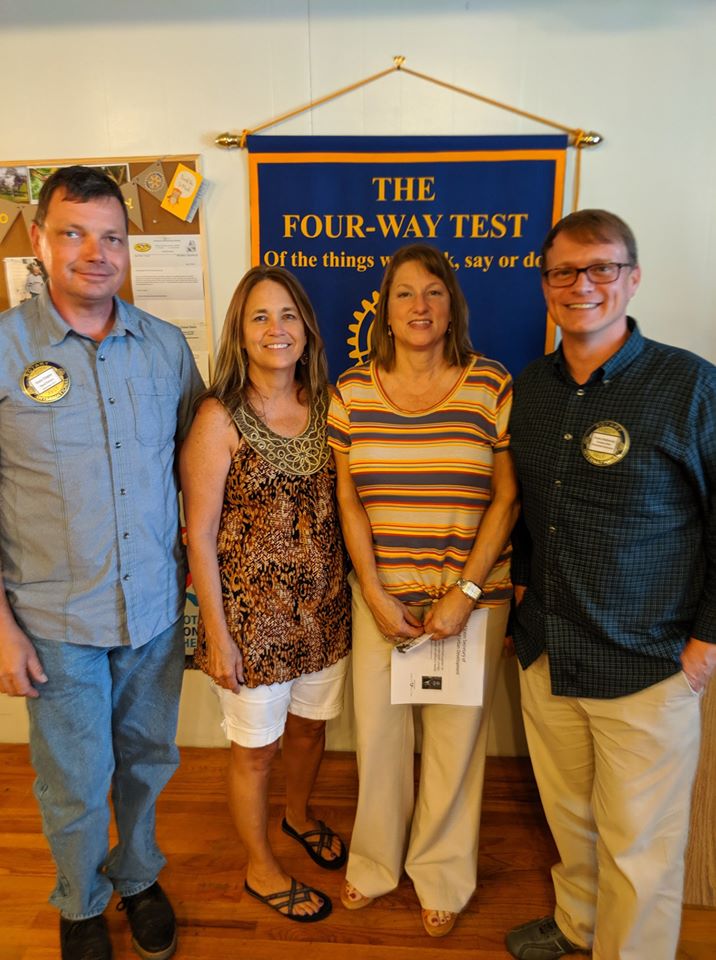 About the
Florence / Eastern Fremont County Rotary Club
The Florence / Eastern Fremont County Rotary Club is an affiliate of Rotary International that serves the City of Florence and surrounding communities including Penrose, Coal Creek, Williamsburg and Rockvale.
We are currently supporting numerous projects that directly benefit our community such as the Backpack Food Program, Dictionary Program, Florence Senior Funfest and more. Most recently, we have been working on a winter coat program for youth in the RE-2 School District.
Our members meet every Thursday from 12:00 – 1:00 PM at Two Sisters Restaurant located at 104 E Main St, Florence, CO 81226. For more information or to become a member please email info@FlorenceRotaryClub.com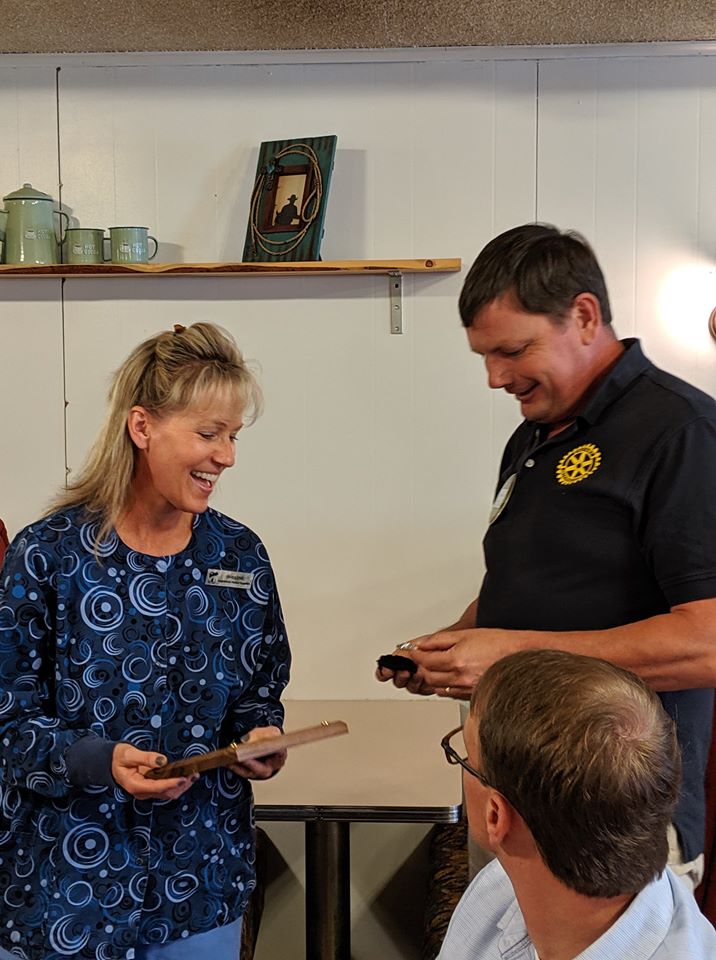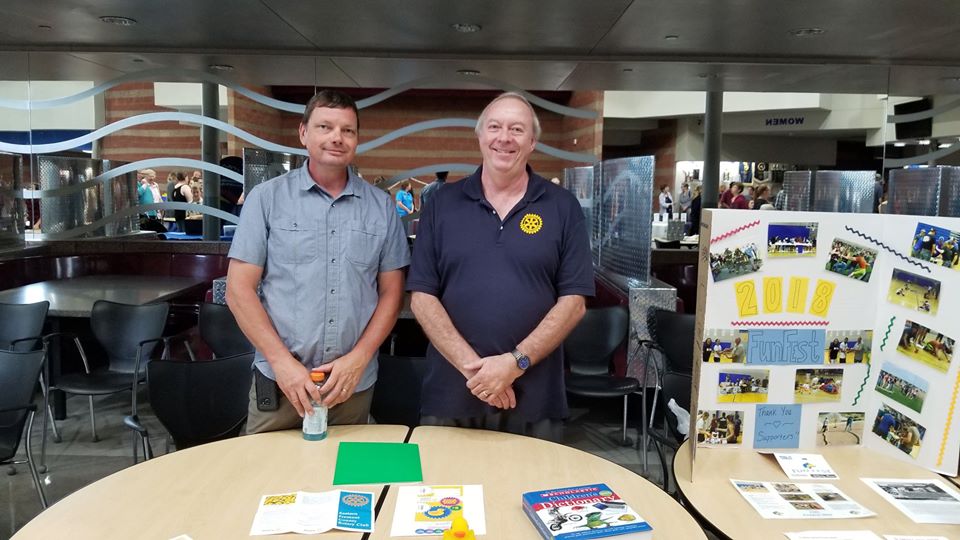 Rotary International's Mission
 The mission of Rotary International is to provide service to others, promote integrity, and advance world understanding, goodwill, and peace through its fellowship of business, professional, and community leaders.
Mission of the Florence
/ Eastern Fremont County Rotary
Work closely with the RE-2 School district to identify opportunities, provide community relations, and execute projects
• Assist with the manpower and funding for the Senior Funfest
• Consult and partner with the City of Florence, Penrose, Coal Towns and Fremont County on projects and opportunities
• Have at least one fund raiser during the year
• Leverage funds by seeking grants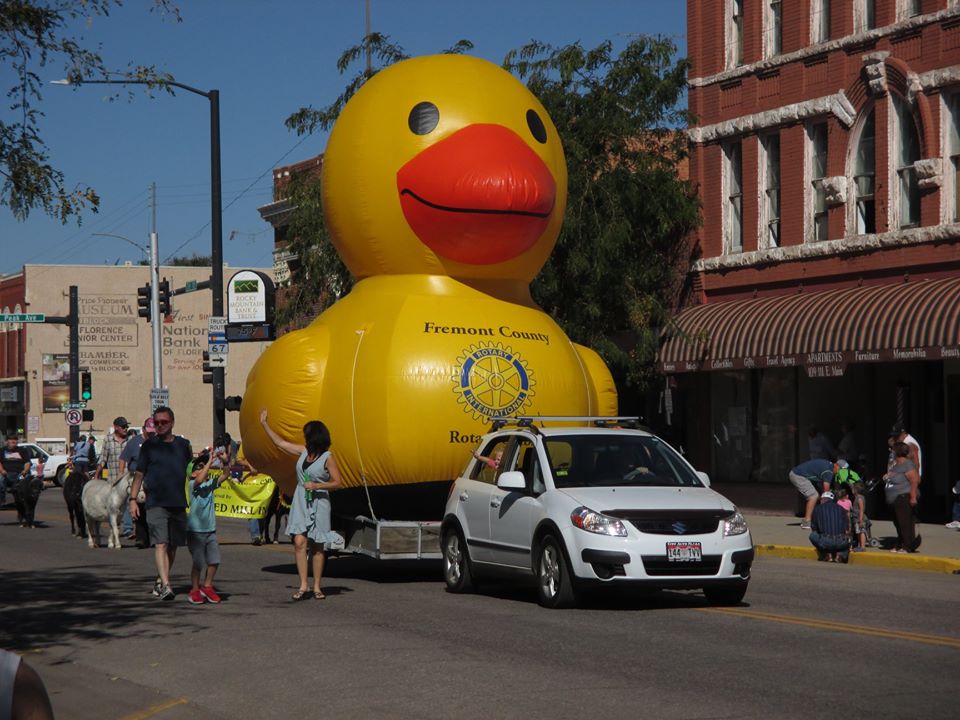 Events
We host and participate in a variety of community events including the Florence Annual 4th of July Wet/Dry Parade where we sponsor a Duck Derby Fundraising Event.
Please check back and we will post updates and news.
If you are interested in volunteering with the Florence Rotary Club please fill in the quick response form to the right and we will contact you as soon as possible. Thank you for your interest.